Blum Center | News & Announcements
Social Cohesion in Latin America: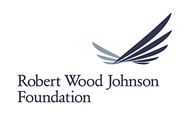 Implications for the United States
Project Update
The UCLA Blum Center's project on social cohesion is moving into its next phase of data collection as the project and Center's Director, Dr. Michael Rodriguez, starts to conduct site visits to speak with various stakeholders from the case studies that have been selected. In the last couple of months, the project has moved from preliminary stages of identifying different ways of defining and measuring the concept of social cohesion, to uncovering various frameworks that have been used in the planning and implementation of social cohesion programs and initiatives. In mid-April, ideas being developed for the project were presented at UC Global Health Day both in a poster and in a breakout session titled Catalyzing Social Cohesion: Forging a Framework to Improve Global Health. Furthermore, the project's Expert Advisory Panel was convened and provided feedback and insights on preliminary research concepts and design. This helped to shape the next stage of the project, where the case studies for analysis were selected and the data collection for those case studies was initiated.
The following are the case studies that were selected for the project:
Social Cohesion Laboratory I Mexico-EU, a project funded by the European External Action Service and the Government of Mexico, Chiapas, Mexico, 2011-2014.This project aimed to strengthen social cohesion in Mexico, through a strategy of multilevel and multi-sector interventions to facilitate the provision of better access and improved quality of basic public services and improving quality, from the point of view of promoting social cohesion, of social sector programs.

Social Cohesion Laboratory II Mexico-EU, a project funded by the European External Action Service and the Government of Mexico, Oaxaca and San Luis Potosi, Mexico, 2015-ongoing. This project is meant to strengthen social cohesion in Mexico by promoting structural reforms that will reduce inequalities in access to public services, employment, justice, security, and human rights.

Building social capital in post-conflict communities: Evidence from Nicaragua, a Harvard School of Public Health project funded by the US Agency for International Development, Pantasma, Waslala, and Cinco Pinos, Nicaragua, 2007-2008. This intervention was designed to build social capital in post-conflict Nicaraguan communities with low social capital in order to improve social capital, health status, and civic participation in broader governance and political processes.

In mid-May, Dr. Rodriguez conducted his first site visit to Mexico City, where he met with stakeholders from two of the three case studies.

 

 

In the next few months, Dr. Rodriguez will be going on additional site visits to Mexico to conduct interviews with stakeholders from the Social Cohesion Laboratory I and the Social Cohesion Laboratory II and will travel to Nicaragua to interview stakeholders from the Building Social Capital in Post-Conflict Communities project. He will also conduct interviews with key actors in the field of social cohesion in France and Spain, where he will meet with and interview people from the OECD Development Center, the International and Ibero-American Foundation for Administration and Public Policies (FIIAPP), and stakeholders from the European Commission-funded, social cohesion initiative entitled URB-AL III.