Blum Center | News & Announcements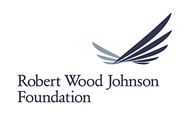 Social Cohesion in Latin America:
        Implications for the United States
Project Update - July 2015
The month of July was dedicated to site visits and interviewing social cohesion experts in several European nations. In the early part of the month (July 15 - July 20) Center Director Michael Rodriguez, MD, MPH met with the following:
Paris: OECD Development Center's Social Cohesion Unit where Dr. Rodriguez interviewed four experts, Nicola Harrington, Deputy Director of the OECD Development Center, Angel Melguizo, Head of America's Desk, Carl Dahlman, Head of Research for the Development Center, and Ji-Yeun Rim, Project Coordinator for the Social Cohesion Unit, to learn about their social cohesion initiatives and projects and how they are moving the field forward.  
Brussels: Jean Pierre Unger, Professor of Public Health, Antwerp Honorary Senior Research Fellow, Queen Mary, University of London and Joan Sabater, Research Assistant, Health Systems, Public Health Care Unit, Institute of Tropical Medicine, Antwerp. These individuals influenced the European Union's role and work in promoting global health using social cohesion strategies.
From July 23 - July 30, interviews with social cohesion experts are taking place in Spain. Two programs and their experts are providing perspectives on the development of large-scale social cohesion initiatives that have been implemented in Latin America. Dr. Rodriguez has met with these experts for the initiatives EUROsociAL and URB-AL III. His reports will complement the perspectives obtained from social cohesion key stakeholders who have implemented these initiatives and who were interviewed by Dr. Rodriguez in Mexico.
In August, all interview reports and taped sessions from the European meetings will be analyzed to provide preliminary findings. These findings will be shared with our Expert Advisory Panel in September to obtain feedback on how to best utilize findings to provide recommendations on how to develop and implement similar projects in the United States.