Blum Center | News & Announcements
Migrant Children and Health? Borders, Boundaries and Bigotry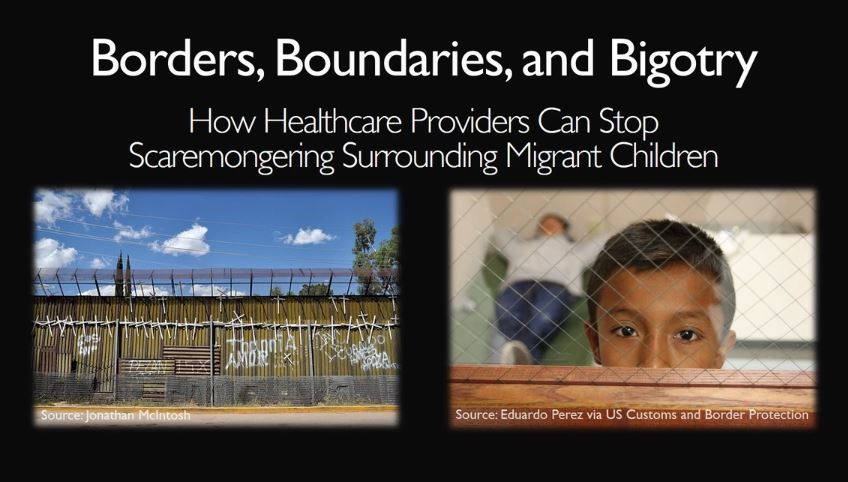 The UCLA Blum Center on Poverty and Health in Latin America and collaborators from Duke University, the University of Washington, the Asian Health Services Community Health Center in Oakland, the University of Maryland, Brown Medical School, the Harvard Kennedy School, MEDStar Franklin Square, and Johns Hopkins University, have mounted an advocacy campaign to raise awareness of scaremongering tactics used to support anti-immigration policy.
Framing migrants inaccurately as vectors of disease is a reflection of a longstanding history of tactics used by policymakers and interest groups to increase anti-immigration sentiment. Irish immigrants were accused of spreading cholera, Italian immigrants of Polio, and Chinese immigrants of Bubonic plague. Unaccompanied minors coming across the US border today are being accused without credibility of carrying Ebola virus, swine flu, tuberculosis, and dengue fever.
To combat these accusations and reverse negative public sentiment, the Migrant Children and Health group has called for US medical associations and others to denounce these scaremongering tactics through policies and other measures. The group has developed several communication tools to increase awareness of the issues. A recently released video, Migrant Children and Health: Borders, Boundaries and Bigotry, provides the real facts and key messages important for the public to understand about minors entering the United States today.
The video is available at: https://vimeo.com/146491750
More information on the Migrant and Child Health advocacy campaign can be found here:
http://migrantchildrenhealth.org/