UCLA Blum Center Summer Intern Scholar Program
---
The UCLA Blum Center Summer Intern Scholar Program is a unique opportunity for outstanding graduate students and undergraduate students to work with programs that are improving the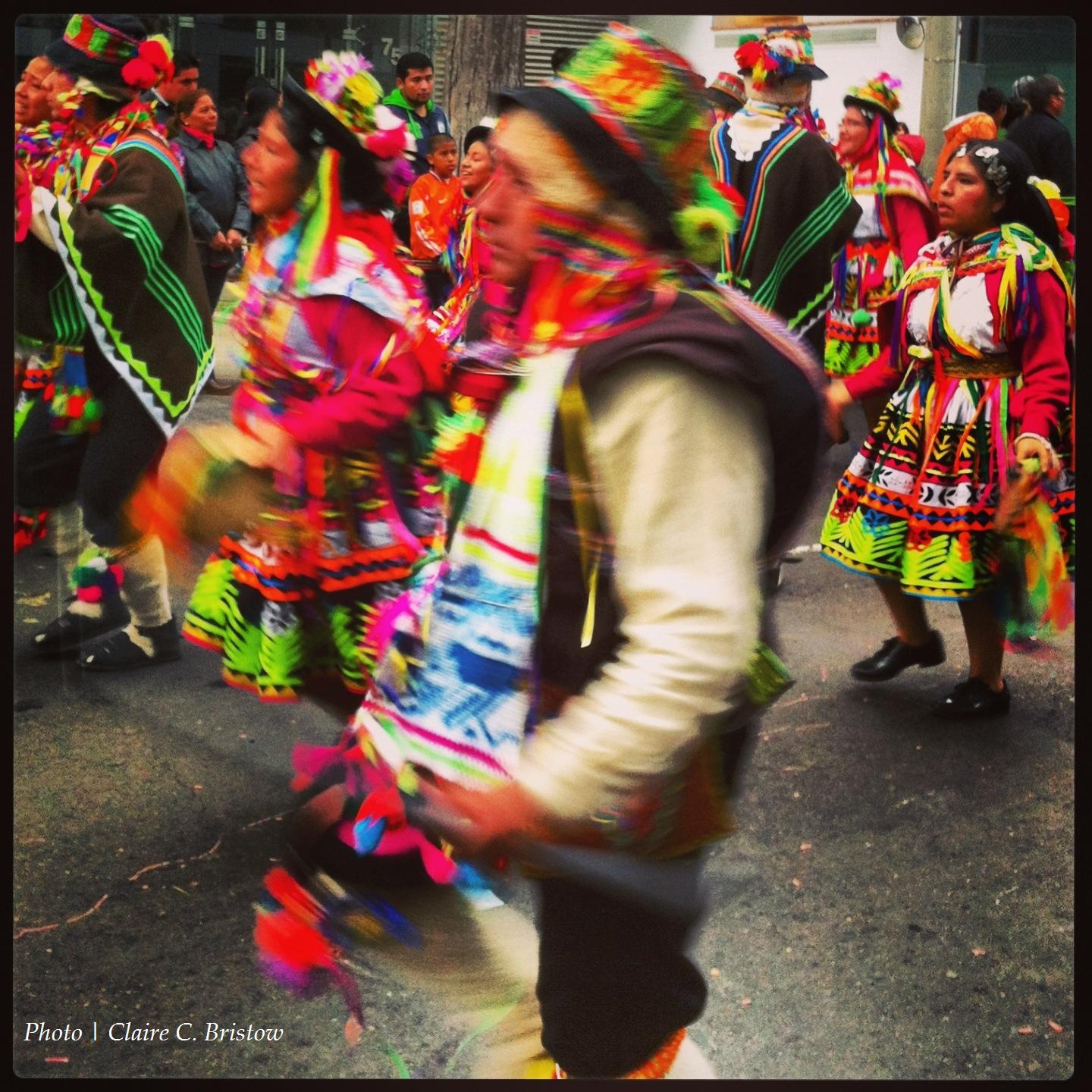 health and social conditions faced by poor and vulnerable populations in Latin America and Los Angeles.
For this first year, the program is designed with two components: one session to take place in Latin America for graduate students; and one session to take place in Los Angeles for UCLA undergraduate students. Subsequent years will focus on expansion of the Latin American component.
During the 2013 summer session, students will work with organizations on health and social service projects that make a significant contribution in meeting the basic needs of local populations. Students will study and work on specific community responses being implemented in Latin American communities and Los Angeles communities struggling with the health-damaging conditions of poverty and other social determinants of health. UCLA faculty members will mentor participating students and, for graduate students working in Latin America, local university and organization professionals will provide additional mentoring.
UCLA Blum Center Summer Scholar Program for Graduate Students
Through this 8-week program, graduate students will live and work in a Latin American city where one of the UCLA Blum Center partners conducts research and other activities related to improving the health and social conditions promoted by poverty in Latin America. Each student will be mentored by a UCLA faculty member as well as a mentor from the participating university or community organization in Latin America. The UCLA Blum Center announces the selection of two graduate students who will live and work in Latin America to conduct research with one of the UCLA Blum Center partners. We look forward to hearing the results of their work at an upcoming UCLA Blum Center event.

Claire C. Bristow, MSc, MPH Student
Research: The social determinants of sexual health and HIV/syphilis rapid tests: diagnosis and prevention of adverse birth
outcome.
Location: Lima, Peru
Study Design: Nested within a larger cohort study currently taking place in Lima, this two-part study will evaluate provider/patient acceptability of rapid tests and laboratory-based comparison of rapid tests with normal test protocols. One hundred participants will be interviewed to assess social determinants of sexual health; differences / preferences in testing methods will be analyzed.
Mentors: Latin America: Dr. Carlos Caceres, professor of Public Health and director of the University of Peru Cayetano Heredia Sexual Health Unit; and United States: Dr. Jeffrey Klausner, professor of Medicine, Division of Infectious Diseases and the Program in Global Health, UCLA.

---
Rebecca Foelber, DVM, MPH Student
Research: Data collection to inform measures to prevent food-borne diseases in Latin America.
Location: Rio de Janeiro, Brazil

Study Design: This research will collect and analyze official data on food-borne disease incidences that have been compiled by national epidemiological centers in Latin America and the Caribbean during the last 13 years. The research team will compile and analyze the resulting international dataset and produce a final report for WHO / PAHO surveillance purposes.
Mentors: Latin America: Pan American Health Organization's Raymond Dugas, DVM, food safety adviser; US-based mentor: Cristina Tirado, DVM, MS, PhD, adjunct associate professor in Community Health Sciences, UCLA Fielding School of Public Health and food safety adviser at the Pan American Health Organization (PAHO).

---
UCLA-based Blum Center Summer Intern Program for Undergraduate Students

In addition, five undergraduate students will work on community initiatives designed to address the health needs of the most vulnerable low-income residents. They will be engaged in a structured course and field experiences at Saint Johns Well Child and Family Health Center or the Central American Resource Center, which serve Latin American immigrant communities in Los Angeles. The following students have been selected for this program:
Abram Paul Cerda – Class of 2016

While currently an Undeclared Major, Abram is planning on applying to the UCLA School of Film and Television at the end of this year. He is minoring in Latin American Studies and considering the Civic Engagement Minor as well. In the future, Abram hopes to be working in the Film Industry with the goal of reshaping American mainstream media's negative portrayal of Latinos. He keeps busy by woking at the Fowler Museum while also being an intern for a production company at Paramount Studios.

---
Jessica Esmeralda Cubias – Class of 2016

Jessica is majoring in Biology and will graduate in 2016. After graduation, Jessica plans on applying to Medical School to eventually become a cardiac surgeon. She plans on becoming more involved at UCLA by joining the Bruin Corps and volunteering with the Daily Bruin.

---
Aldana Garcia – Class of 2016


Aldana is pursuing her degree in Molecular, Cell, and Developmental Biology (Pre-Med) and will graduate from UCLA in 2016. After graduation, Aldana plans on attending Medical School to become a pediatrician. She is involved with many extracurricular activities on campus that include: PEERS (Program for Excellence in Education and Research Sciences), ALD & PES (Alpha Lambda Delta & Phi Eta Sigma) Honor Society, National Society of Collegiate Scholars and volunteers with the Care Extenders Program. In addition, Aldana works at Café Synapse, located in South Campus.

---
Elizabeth Padilla – Class of 2016

Elizabeth is majoring in Biology and has plans to graduate in 2016. She plans on attending graduate school, perhaps pursuing a career in Public Health with an emphasis in community program development. Currently, she is one of the project directors for a community service project called Bruins Movin', a program developed to provide physical education to elementary school students. She is also involved in [FITTED], a student-run program that promotes holistic health, through free workouts and nutrition classes, to underrepresented students at UCLA. As a [FITTED] intern, she plans on taking a coordinator position for the project next year by getting her NSCA certification and becoming a personal trainer.



---
Erin Standen – Class of 2016


Erin is studying Psychobiology at UCLA while pursuing minors in Spanish and Public Health. She plans on attending graduate or professional school to pursue a career in either Psychology or Public Health, focusing on nutrition and eating behaviors. A UCLA, she is involved in several extracurricular activities that consist of being Publicity Director for the Regents Scholar Society, a Health Educator with Peer Health Exchange, and a member of Alpha Delta Pi Sorority.