Blum Center | News & Announcements
Anthony Bui, MPH
Site: Centro De Excelencia En Enfermedades Cronicas (CRONICAS), Universidad Peruana Cayetano Heredia Lima, Perú
Mentor: Jaime Miranda, MD, MSc, PhD

Anthony has experience in consulting, data analysis, and quantitative global health research. His research interests in population health and health systems strengthening are underpinned by a deep-seated desire to combat global poverty and improve human and economic development for underprivileged communities. 
Anthony's research aims to assess how migration is associated with an increased risk in cardiovascular disease, diabetes and obesity. In particular, he would like to develop a cardiovascular risk score to help better predict cardiovascular risk mortality.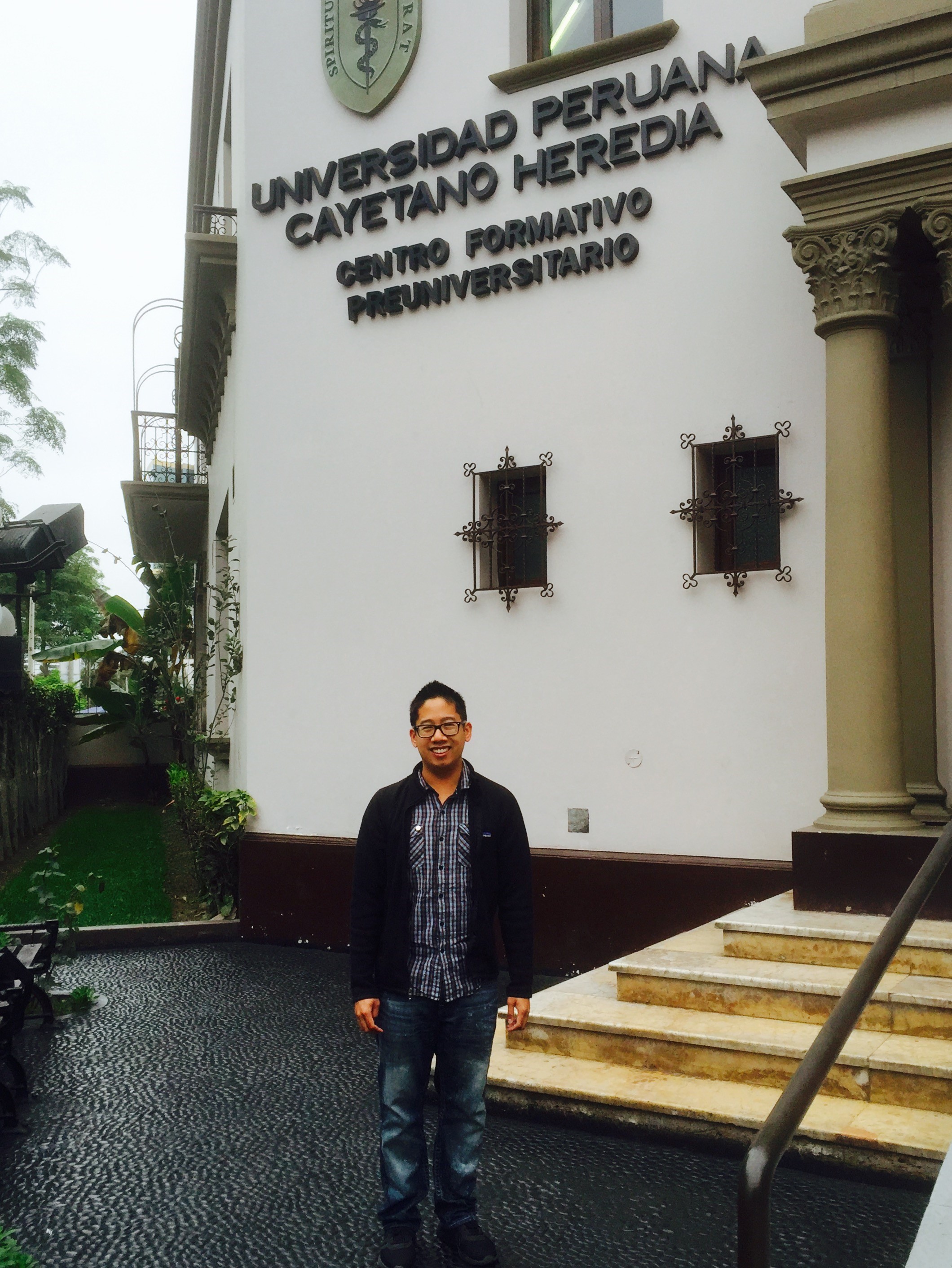 Anthony is a candidate for a Doctor of Medicine (M.D.) degree, 2015 - 2019 at the David Geffen School of Medicine at UCLA. In addition, he completed his Masters in Public Health (MPH) from the University of Washington School of Public Health, 201-2015, and holds a BA, Economics and Public Health Double Major from UC Berkeley, 2006 - 2010.
Update from the Field
by Anthony Bui, candidate, Doctor of Medicine
Research and Field Work
Based in Lima, I am working with the CRONICAS Center of Excellence in Chronic Diseases, a research institute at the Universidad Peruana Cayetano
Heredia (UPCH). With my mentor, Dr. Jaime Miranda, director of CRONICAS,
I am working on three projects that are related to chronic diseases and health systems. My research will address the following population health questions in Peru: 
1.      Perceptions of weight and body fat: Among Peruvian communities, how well does an individual's perception of his or her weight line up to actual objective measures of body fat? How does this perception influence changes in body fat over time? 
2.      Mobile health interventions and cardiovascular health: What are the different factors that may influence the implementation of new mobile health interventions for health among Peruvians?
3.      Shortage of human resources for health: How many Peruvians are trained in medicine, nursing, and midwifery each year, and what fraction of them enter the public healthcare system? How does this fraction need to change to fill the gap to meet universal health coverage? 
I am interested in these questions because of their policy relevance. Often one?s views of his or her own body image dictates one's behaviors. Understanding the nuanced differences in this specific community can provide Peruvian health policymakers and clinicians better context for addressing behavior change as it relates to obesity. Similarly, the risinguse of mobile phones and applications by Peruvians present opportunities to engage with individual?s health behaviors. Learning about appropriate implementation of these mobile programs can provide better insight in practical solutions to  combatting cardiovascular diseases. 
One of the exciting aspects of my work has been my ability to gain new research skills and practices. Prior to starting medical school, I spent three years as a research fellow at the University of Washington?s Institute for Health Metrics and Evaluation, where I obtained an MPH in Global Health Metrics and trained in quantitative and data science skills. At CRONICAS, I am learning new data and statistical techniques to analyze both cohort and randomized control trial data, twotypes of data I have yet to work with. In addition to learning from my mentor, I interact with other health researchers weekly to discuss methods, critique approaches, and learn from each other. The opportunity to collaborate with other health researchers has expanded beyond CRONICAS to the larger Peruvian community. For example, I am collaborating with another Peruvian researcher at the World Bank to produce a peer-reviewed article on the human resources needed for a health project. The experience of synthesizing meaningful data to generate evidence drives me and further excites my passion in accelerating public health progress.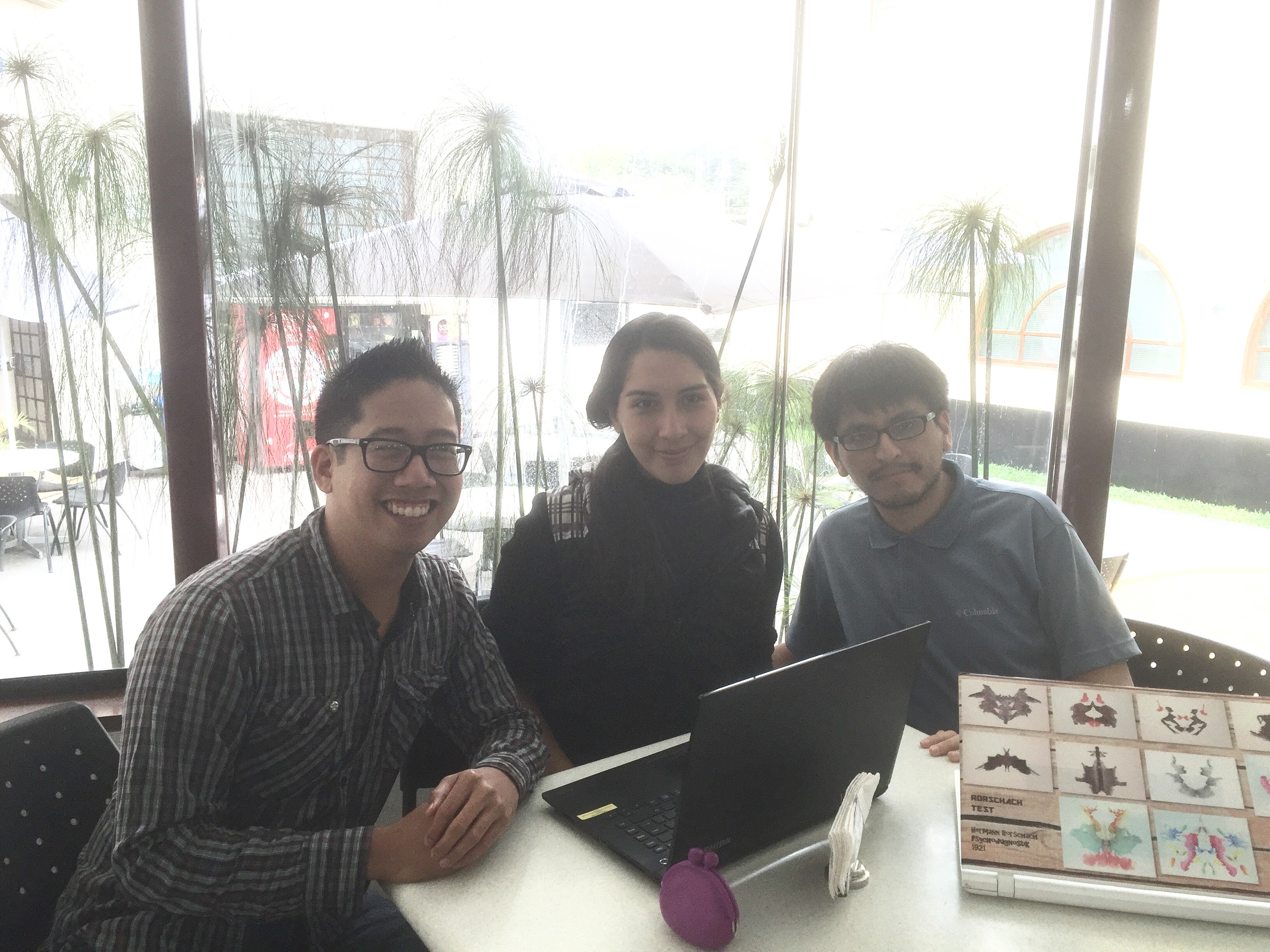 Anthony Bui working with CRONICAS
Experiencing Health First Hand
In addition to conducting data analysis and reviewing literature on chronic diseases and health systems, I have had the opportunity to witness aspects of Peru's health system first hand. In late June, I spent a few days in Iquitos, the capital of the Loreto region, which is home to indigenous peoples of the Amazon and a region with one of the highest poverty rates in Peru. I visited the region?s public hospital, going on rounds with physicians across the medical field, pediatrics, and infectious disease wards, observing the emergency room, and shadowing surgeons in the operating room. Through my research, I have learned that Loreto has one of the lowest ratios of doctors to people; anecdotally, it is clear this is true. In 2013, only six surgeons served a population of more than 850,000. During my visit, I learned there was only one neurosurgeon in the entire region, and that they have been having difficulty recruiting other surgeons ? and physicians in general ? to stay in Loreto. The shortage of human resources is also met with inequality in human resources across regions. With poorer regions already facing more difficult health problems, this situation is only exacerbated without enough trained clinicians, resulting in greater barriers to health care and worse health outcomes. By studying the shortage of human resources for health in Peru, hope to add to the evidence that policy makers can use to better address systemic challenges that impact health care in Peru.  
Reflecting
As the child of Vietnamese refugees, I was exposed to poverty and health inequality from a young age. I heard stories from my parents and relatives in Vietnam about lack of health care, education and economic opportunity. Joining a diverse community of socially minded students, including many first-generation college students, like myself, I attended UC Berkeley. I not only studied economics and public health, but also delved into courses and experiences that confronted poverty and welfare. Through UC Berkeley?s Blum Center, I took a Global Poverty course that shaped my views as a future health professional; the following summer, I was supported by Blum to conduct water and sanitation research in Indian slum communities. So when, five years later, I was selecting a medical school, it is no surprise I was excited about the prospect to work with the UCLA Blum Center as a medical student, given its mission and vision to improve health in disadvantaged communities. 
This summer, I have the privilege to serve as one of the UCLA Blum Center Summer Scholars. I am particularly excited to work
in Peru, because I see the country, and many of its neighbors, as an important model for future low-income countries on their
path toward economic development. Unlike 20 years ago, today, Peru faces a double burden of disease ? both communicable and infectious diseases as well as non-communicable diseases (NCDs). Given the more recent shift of NCDs in Peru, I was motivated to learn more about how to combat these diseases in Peru. 
Being a Bruin in Lima
It has been a wonderful opportunity being in Lima as a UCLA student. I feel supported by two faculty who have been based here in Lima for over 10 years as researchers and educators, as well as by three DGSOM classmates also conducting health research.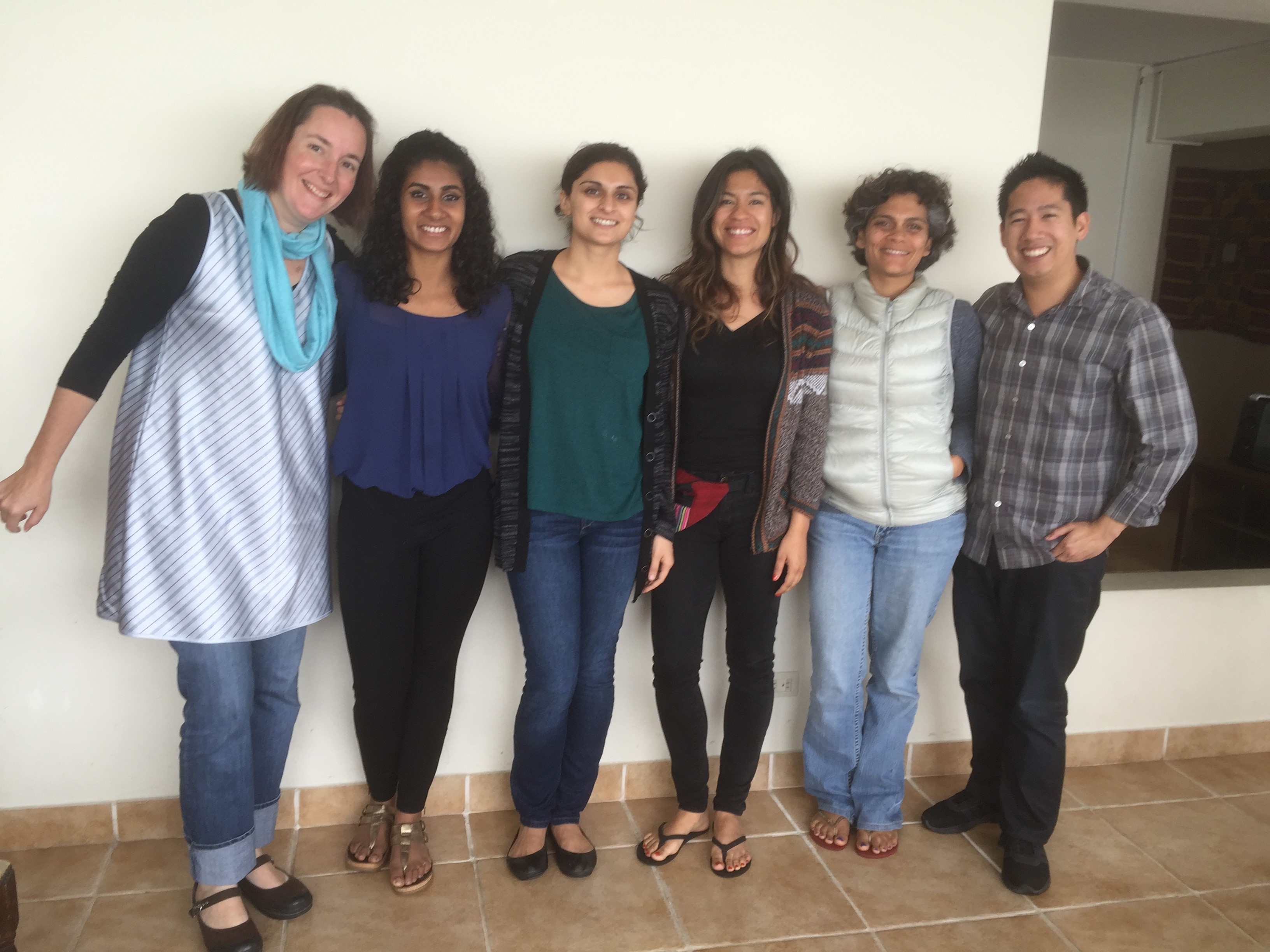 UCLA Faculty and Students based in Lima.