News & Announcements
5 Facts About the U.S. Rank in Worldwide Migration
Global migration is no small-scale issue. If all of the world's international migrants lived in a single country, it would be the world's fifth largest, with around 244 million people.
Full story...
Making New Strides: UCLA Blum Center & Global Health Coalition
The UCLA Blum Center is proud to announce its new partnership with the Global Health Coalition at UCLA, an undergraduate organization that unites the wide array of UCLA students and faculty passionate about health and international development.
Full story...
Overdue Justice for Guatemalan Victims of Venereal Disease Experiments
Presenting Congressman Raúl Grijalva press release "Justice for STD Experiment Victims in Guatemala", as well as, Robert García's article "Archdiocese of Guatemala Files International Petition against US and Guatemala for Human Rights Violations and Crimes Against Humanity STD Experiments".
Full story...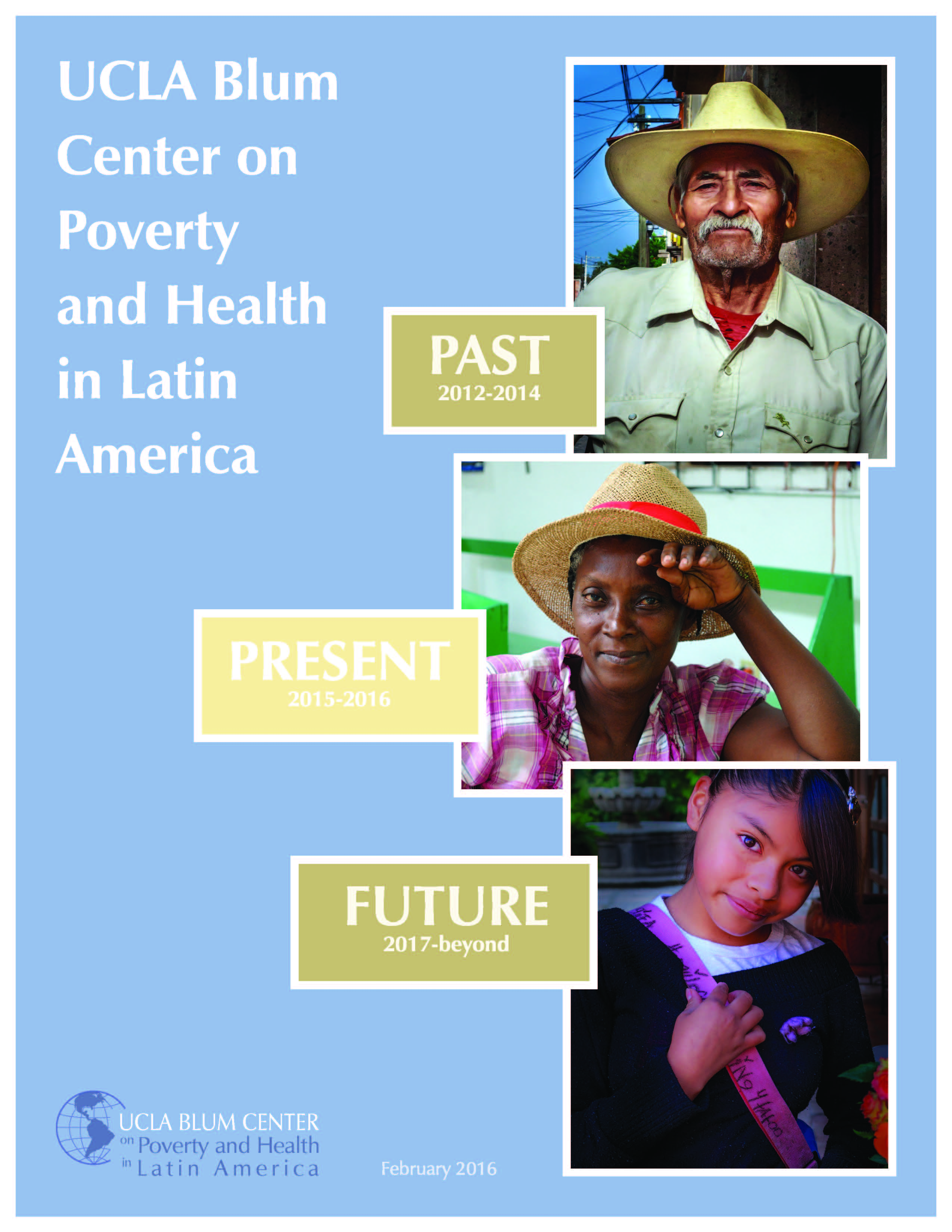 Check out our latest report, UCLA Blum Center on Poverty and Health in Latin America: Past, Present, Future, to find out more about the great work that has been done, what is currently being developed, and some upcoming opportunities.
The UCLA Blum Center on Poverty and Health in Latin America
analyzes the key factors that influence poverty and the social determinants of health including: government practices and policies, community action, social justice, human rights, race, ethnicity, socioeconomic status, religion, foreign policies and more. Within these pages, you will find information on The UCLA Blum Center's:
Join UCLA Blum Center: Become Part of Our Conversation
Like us on Facebook, leave a post of your own, and stay abreast of some of our daily activities. Or follow us on Twitter and retweet our posts to your followers.