News & Announcements
Federal Court Recognizes "Despicable" US Experiment Infecting Innocent Guatemalan People With Syphilis Violates International Law
Between 1946 and 1948 the United States government conducted a series of research experiments using more than 5,000 un-consenting Guatemalan people as human test subjects.
Full story...
Evidence from Latin America: How Investing in Education Can Decrease Social Violence
Mauricio Rivera and Bárbara Zárate-Tenorio argue that democratic governments have incentives to advance human capital since the youth population is overrepresented in acts of social violence. Drawing on data from eighteen Latin American countries, they show that governments increase spending on education in response to increasing levels of social violence. They also find that political ideology plays a role in shaping the government's strategies to combat violence, with left-wing executives investing more in education than right-wing ones. These and other soft strategies can outperform heavy-handed security policies that not only hinder human rights and the quality of democracy, but also have tended to fail in reducing crime and violence.
Full story...
COEMH Fellows - Updates from the Field
The Center of Expertise on Migration and Health (COEMH), administered in part by the UCLA Blum Center, is one of the first multidisciplinary, university-based program in the world devoted to systematically studying the health consequences of international population movements and developing more effective strategies to address them.
Full story...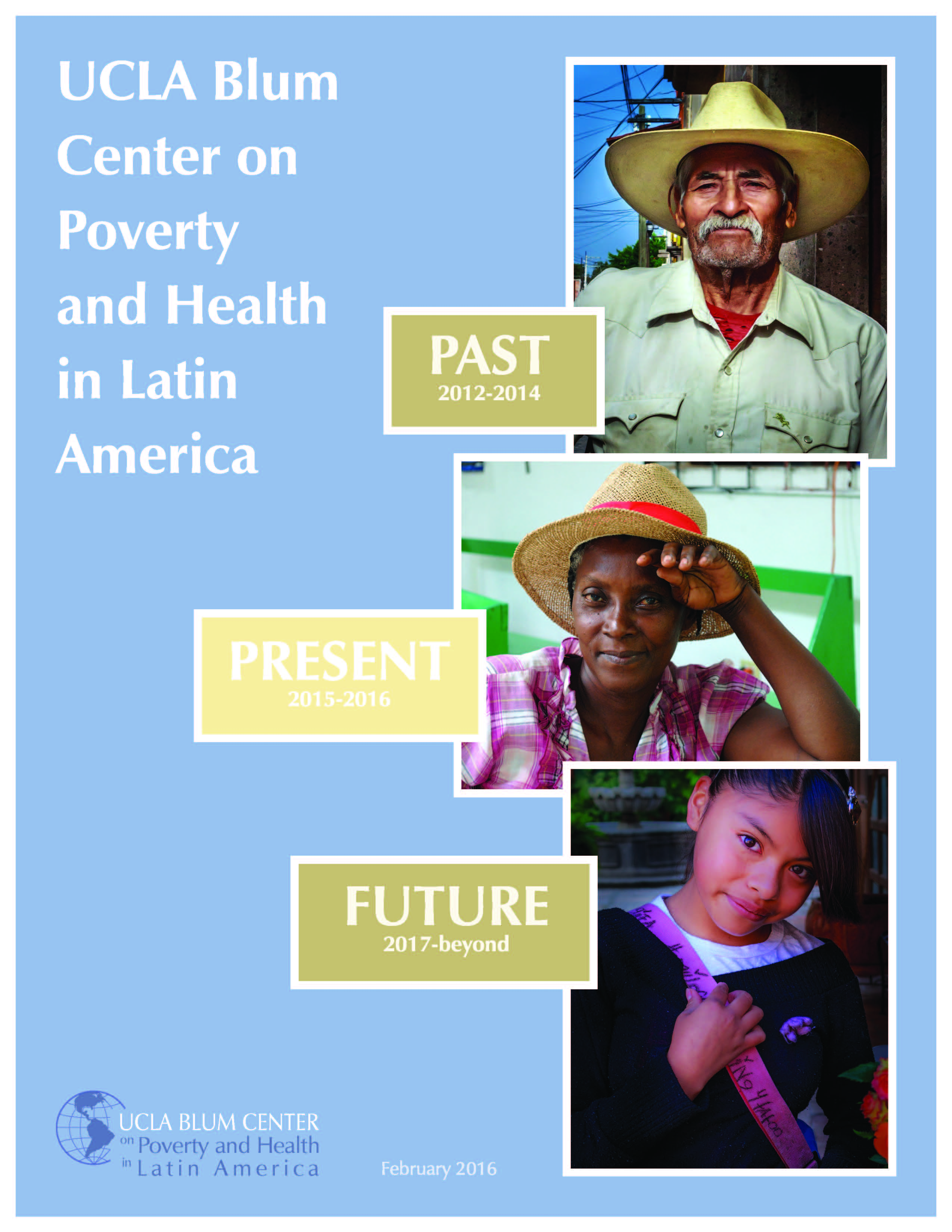 Check out our latest report, UCLA Blum Center on Poverty and Health in Latin America: Past, Present, Future, to find out more about the great work that has been done, what is currently being developed, and some upcoming opportunities.
The UCLA Blum Center on Poverty and Health in Latin America
analyzes the key factors that influence poverty and the social determinants of health including: government practices and policies, community action, social justice, human rights, race, ethnicity, socioeconomic status, religion, foreign policies and more. Within these pages, you will find information on The UCLA Blum Center's:
Join UCLA Blum Center: Become Part of Our Conversation
Like us on Facebook, leave a post of your own, and stay abreast of some of our daily activities. Or follow us on Twitter and retweet our posts to your followers.